Hire Mr Fantastic When Want to Book A Magician For Your Children's Party
Before You Call   919-391-8113 . . .
. . . Here's what we need to book a magician with us.
1) Date & Time
Know the preferred date and time for your party.  We suggest booking as far in advance as you can to increase the chance of getting the time slot you like best. We usually try to schedule our busy weekend performances at 11am, 1:30pm, 4pm and 6:30pm to serve as many families as we can. These times can usually vary slightly if needed. Keep in mind that sometimes we have an opening and can accommodate a last-minute booking. If Mr. Fantastic isn't available when you want him, we'll connect you with one of our trusted alternate performers.
2) Show Options
Take a look at our Show Options on our prices page. It discusses the 3 Show Options as well as the Show Upgrades that are available. When you are ready to book a magician, be ready with questions or just tell us which Option you want.
3) Deposit
For private parties, we need $75 to hold reservation on your date and time. This deposit is applied toward the balance of the show and upgrades that you purchase. Please be ready with one of the following forms of acceptable payment:
Credit/debit cards (Visa, AmEx, MasterCard, Discover).

Checks: It needs to arrive at least three days before the party. 

We also accept Zelle, Venmo, Paypal, and CashApp. Ask for details when you call.
4) Address
Also have the street address for the party location available. We'll need that for GPS to get us to you that day. If your venue is still unclear, we can book the show and then you update us once the venue has been confirmed.
5) Audience
Please let us know the name and coming age of the birthday child. It is also helpful to know the age range of the guests and the approximate number of children attending.
Call us at 919-391-8113
We will gather your contact information, as well as check our calendar and immediately confirm availability for the date and time you would like. From here, we'll collect the information mentioned above. Lastly, well ask for your credit card information for the deposit.
If we are unable to answer when you call, just leave the info in voice mail and we'll call you back within 24 hours (usually less) to confirm the date and get the deposit.
Confirmation eMail
You will receive an email that confirms all of the information that you supplied and the deposit that you paid. Please review this carefully for accuracy… especially the date, time, and address. Once you get this message you know your effort to book a magician is complete, so you can relax.
3 Days Prior To Your Party
You will receive an email with recommendations to make the party go smoothly.
Day of the Party
Mr. Fantastic will arrive up to 30 minutes early to get setup for the magic show. Once setup is complete, this is a good time to provide payment of the balance.  This way you don't have to worry about that after the show when you are busy attending to your guests. Cash, check, credit card, or electronic payments are gladly accepted.
Michael put the WOW! in our 5 year old grandson's birthday party! He is a great entertainer and has a terrific sense of humor! He made all the children feel special, especially the birthday boy, by bringing each one into his act. Both adults and children had the best time, but the children raved that this was the best party ever! Loved Michael's interaction with the children and adults. The Chicken Act was hilarious! For a memorable time have Mr. Fantastic for your special event!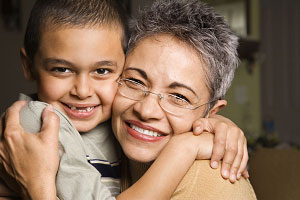 You'll feel soooo good when your child (grandchild) looks you in the eye, thanks you, and tells you how much fun it was to have Magician Mr. Fantastic for their Birthday Party.
Call Now 919-391-8113 or use the form below.
When you contact us to book a magician, we'll get you confirmed on Mr. Fantastic's calendar for your date and time. We'll quickly schedule you for the show package you want.
Save time by accurately entering your email. This allows us to quickly get you the date and time you want.
You'll also get a complementary subscription to our monthly Family Activities Newsletter. You can unsubscribe at any time.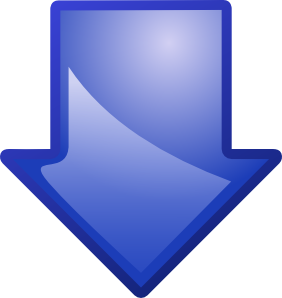 Check Your

Junk Mail

or

Promotions Tab

To See My eMail To You