Durham Magician 
for your child's birthday party
Mr. Fantastic's Comedy Magic Show
Hi there! Are you looking for a Durham birthday party magician to to entertain the kids?  You've come to the right place!
How much does a Durham Magician for a birthday party cost?
I am not the least expensive magician, nor am I the most expensive.  If price is the only thing you care about then I'm probably not the right entertainer for you. With that said, there are several party packages available for you. Price is influenced by the package option you select (starting at $265) and there may be a travel charge if your show is outside of the Triangle area. For complete pricing, just click the button below. 
How far in advance do I need to book a Durham Magician?
It's best to schedule a show as early as you can. I don't want to see you and your kids disappointed because I'm already booked when you need me. I recommend at least a two weeks in advance, even if you're not finalized your party location or other details. Keep in mind that sometimes we have last minute openings. So it doesn't hurt to ask.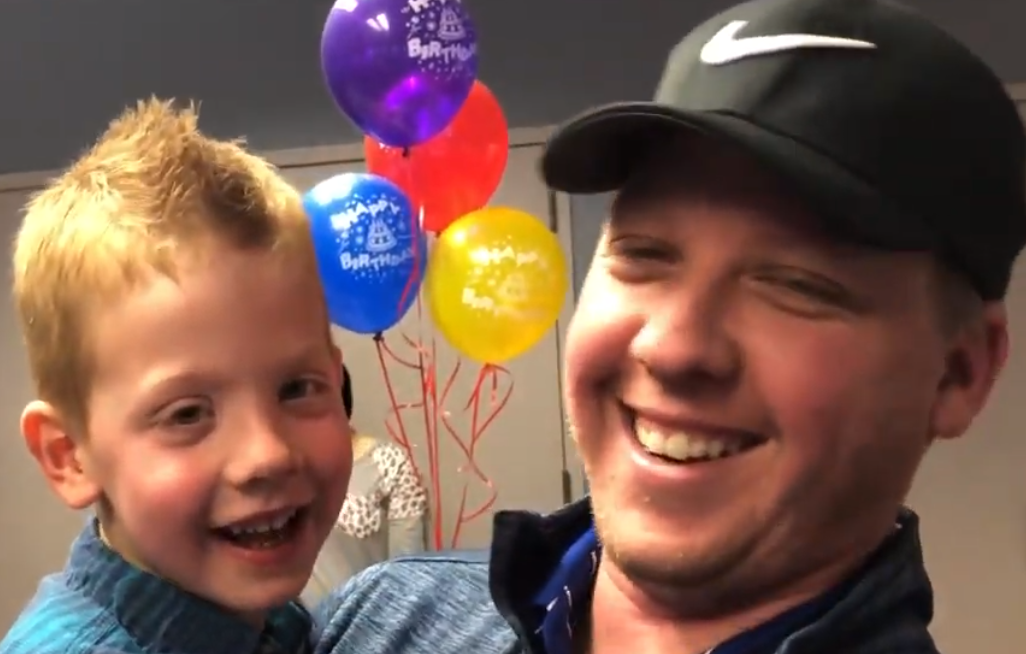 "He was amazing … Even the parents were laughing. Thank you so much for making this the best day ever for my son." Jared Martin
"ABSOLUTELY AMAZING!! If I could give 10 stars I would. He is just that good!! … Mr. Fantastic captivated the attention of kids and adults alike!" Shelly Henderson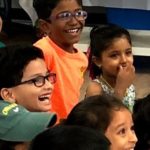 "The children were laughing hysterically and had a wonderful time." Jennifer H.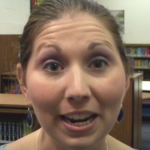 "Ages 3 to 7 and the parents were laughing through the whole show" Harriet Tsen
Can I talk with you about the show?
I will gladly speak with you. I might be out doing a show or just not available to the phone when you call, but you can leave a message. I often return calls within 24 hours. You can also get full details about the show on our DETAILS PAGE.
If you are ready to book, then this link shows you the info that we'll need to confirm your booking:  BEFORE YOU CALL  919-391-8113.
Does the show involve animals?
I do not use any live animals in the show. Rabbits and other animals are very sensitive to heat and keeping them confined in small spaces for extended periods is not good for them. Since I don't use any live animals in the show, you don't have to worry about kids getting scratched or kids with with allergies. You also don't have to worry about an animal making a mess in your home. But if you really want animals at your party, then check out my resources page.
Do you perform for adults?
My family comedy magic show is written using the Disney formula. Humor happens on two levels. The adults and kids are laughing at the same time but often for different reasons.  If you are looking for entertainment at an event for just adults, then yes, I do that too. I perform close-up magic and also stand-up comedy magic for adults. Visit my site at michaeldouglasmagic.com for more info.
Is there a penalty for cancelling?
When you request an Instant Quote I'll send you the details that include the cancellation policy. Generally speaking you can cancel with no penalty from a certain point that adjusts as you get closer to date you reserved.
How much space do you need to perform?
The preferred minimum space needed is about 6'x9′. However, I can adjust to whatever your room situation is.
Can the show be outside?
I discourage outdoor shows. There are a ton of distractions for kids outdoors: the squirrel on the fence, mosquitoes, ants, sun in the audience's eyes, wind blowing over props, your neighbor's lawnmower, etc. If entertaining outdoors is under consideration, then I recommend you to have the party outside, but bring the kids indoors to create a special theater feel for the live magic show. The results will be 10x better for the show. If for some reason indoors is not an option for you, just let me know and we'll still create a fun show outside with some adjustments. Electricity is still needed for the sound system.
Want to see more information?
For more information about a Durham Magician or for other locations, visit our home page by clicking here Comedy Kids Magic
Yes, I'm ready to book a show.
For the quickest response please carefully enter your email below.
Don't worry, we will never share your information with anyone. It's 100% private and secure!
In less than 24 hours (usually a lot less), I will send you a message to confirm your date and time.
We'll then ask for the address and other details about the party.
You'll also get a complementary subscription to our monthly Family Activities Newsletter.
You can unsubscribe at any time.
Prefer to book by phone?  Before you call, Click Here for the info we'll need when you dial 919-391-8113.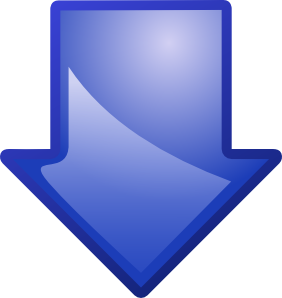 Check Your

Junk Mail

or

Promotions Tab

To See My eMail To You