Tips On Selecting A Kids Entertainer
As you're shopping around and checking prices, keep these things in mind to help ensure that you get the best value: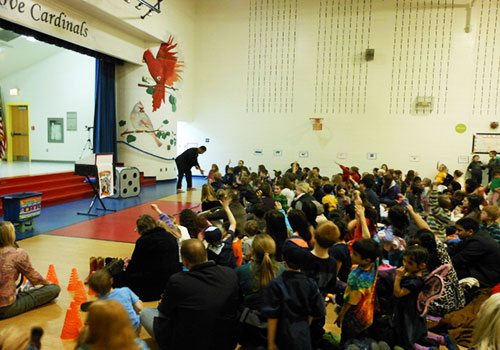 1) Does the kids entertainer come recommended by someone that you know and trust?
This kind of recommendation will give you the most comfort. In it's absence, ask the following questions.
2) What about a web site? Does the kids entertainer have one and does it show video and pictures so that you can get a sample of their show?
A professional will invest to represent themselves well on the internet. If you can't go and see the kids entertainer perform a live show to know what you're getting, then the next best thing is easy to access video and pictures on his or her web site.
3) Testimonials? An experienced kids entertainer should have lots of favorable online reviews.
Google the performer for reviews like this "reviews for magician Michael Douglas". Hey, it might even be a good idea to ask about a time or two when they didn't get a great review of a show. Ask what happened and how they resolved the issue. Anyone who says they've never had a review that wasn't all that great is not very self-aware, or less than honest. It's the mistakes of mediocrity that enable the conscientious performer to grow from an amateur into a first rate professional.
4) Does the candidate for your event perform every week or is this just a hobby they do every now and then?
Don't get me wrong here. The magician you hire doesn't have to be a full-time kids entertainer. However, I would suggest that you hire someone who is doing shows on a frequent basis. The more often they perform, the better chances you'll have that they've worked out most of the kinks in their show and have a smooth running and highly entertaining presentation.
5) Does he or she offer a Satisfaction GUARANTEE for their show?
Magicians and other kids entertainers who are confident in the quality of their product will stand behind what they offer.
6) Is price the best measure?
Let's be careful here. Yes, price is important. However, be sure to find out everything that's included in the price. In the context of a kids birthday party, does the price include goodie bags or a gift for the birthday child? If so, be sure to ask how many bags are included. Also, check to see how long the show lasts. Don't forget to ask if the they charge you separately for mileage.
A lower price could be a reflection of the amount of experience the performer has. Generally speaking, the better the quality of the show, the more it will cost. A teenager may offer you a great price. Even so, be careful that you don't risk having a boring show and restless kids just to save a few dollars. After all, birthdays are supposed to be one of the most fun days of the year for your child.
Getting a good price is important, but getting great value is essential.
7) Does your magician or other children's entertainer have a legitimate business license and liability insurance?
If the person you are considering performs part-time, then they may not have chosen to invest in a license and insurance. Just note that it is a strong sign of a serious business person who takes the time and money to register his or her business with the government and to provide insurance protection for their clients in the unlikely case that something becomes damaged or goes wrong.
For first rate entertainment at your child's birthday party or other special event, contact Mr. Fantastic by calling 919-391-8113 or you can use this Contact Page.