Party Planning Resources
Party Planning Resources for all things related to special events, magic shows, and birthday parties.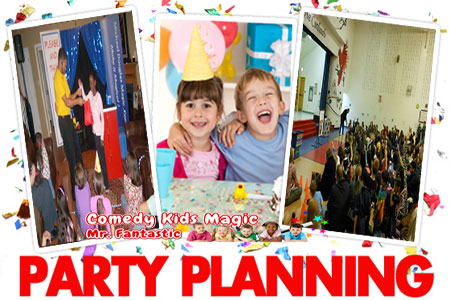 Salsa4Life.com
Check out this site for local Salsa group & private lessons, Latin & Salsa Events, and Event Planning. I also perform magic at some of these events. If you stop by, ask for me and I'll show you some impromptu magic.
Want to buy some professional grade magic tricks to share at your next party? Take a look at this site to find some tricks that have been performed on America's Got Talent. It's an online shop with fast shipping and quality products. PLUS it is owned and run by a high school student.
Carolina Parent
This site shares a lot of great content for raising kids in the Raleigh / Durham / Triangle area of North Carolina. There are lists of places where kids eat free, fun places around town to host a birthday party, calendar of events for the Raleigh area, and loads of other valuable information for families.
North Carolina's Family Guide
Here is a great North Carolina family focused site that shares a Resource Directory, Deals and Coupons, Blog Posts and Reviews, and a Calendar of Events.
Oriental Trading
This is a great mail order source if you are planning a party or event. You will find tons of party favors, decorations, etc. They carry many things you will not find at Amazon. Keep in mind that you won't receive the items as fast as at Amazon. Expect delivery in about a week.
Party City
When you need it in a hurry, this nation wide local party planning store has a strong inventory. However, you will usually pay more than you will from mail order suppliers like Amazon or Oriental Trading.
Get Listed Here
Are you a vendor that supports the party planning and event industry in the Triangle Area of Raleigh-Durham North Carolina? Contact us.  We'll review what you offer to make sure it aligns with our values and standards of quality. If we are a good fit, we'll list you here and possibly share a blurb about you in our newsletter.
* Note that we are likely an affiliate for any vendors mentioned. Using our link for your purchase does not cost you anything extra, but it does give us a few cents in commission from any purchases. Thank you for your support.