Blue and Gold Banquet Magic Show
Contact Comedy Magician Mr Fantastic today to schedule him for a knock-your-socks-off hilarious cub scout magic show for your Blue and Gold Banquet. Let your scouts experience more ooohs, aaahs, and laughs per minute than they ever have before with live children's entertainment. Parents and kids all across the country and now in Raleigh, North Carolina consistently give a 5 star rating to this highly interactive kids magic show.
Scout Master shares his Blue and Gold Banquet magic show review.
Enjoy this brief video sample where I provided some entertainment for kids at a children's museum.
Click to message me and check availability, or call 919-391-8113.
Thinking About A Magic Workshop?
Comedy Magician Mr Fantastic can help your scouts learn some magic tricks for kids that will help them towads completing electives and possibly earning a badge related to performing. His Cub Scout Magic Workshop brings all of the materials that your scouts will need to quickly learn and perform some fun and amazing magic tricks for kids.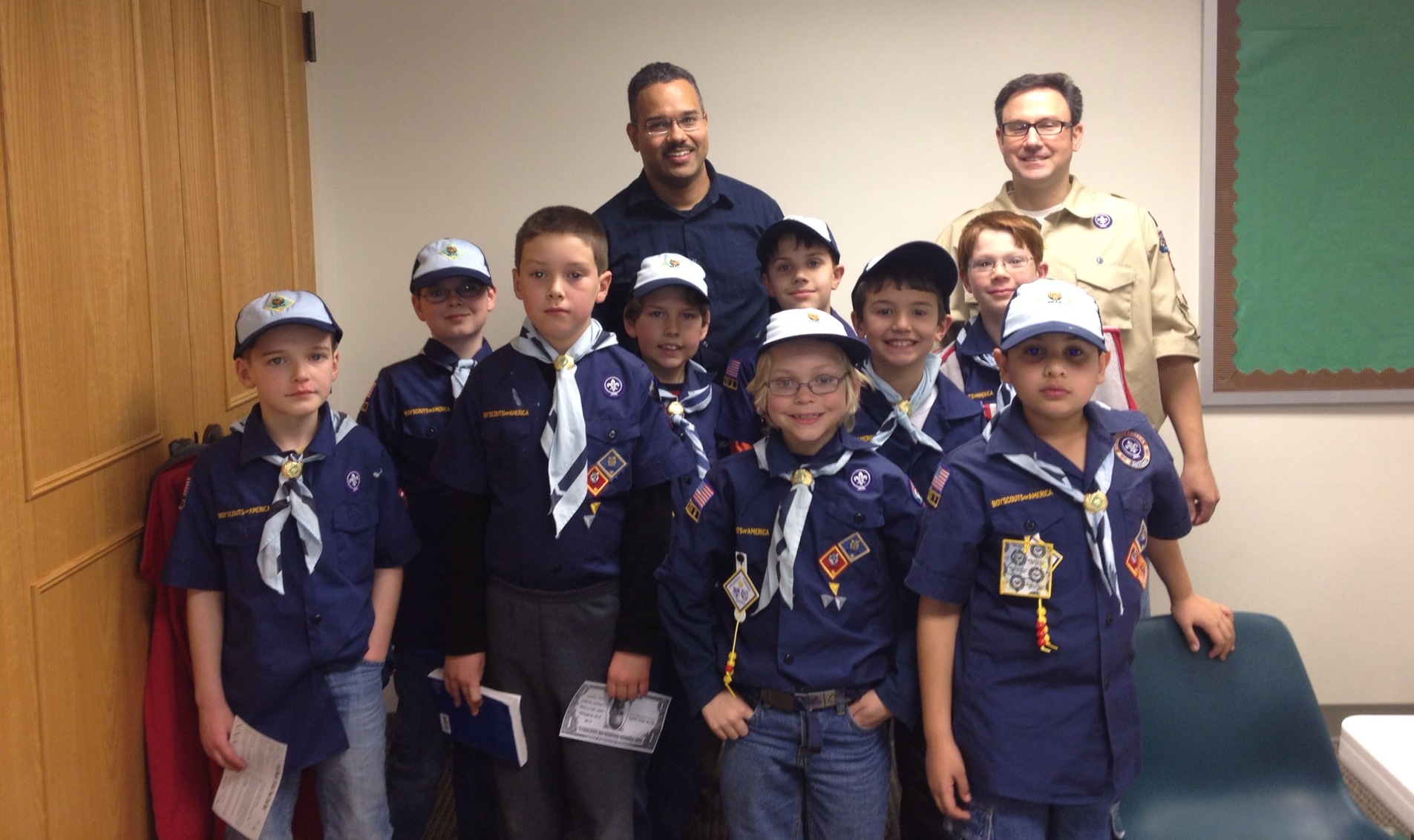 Here's a flyer you can download and use to promote your upcoming cub scout magic show with Mr Fantastic.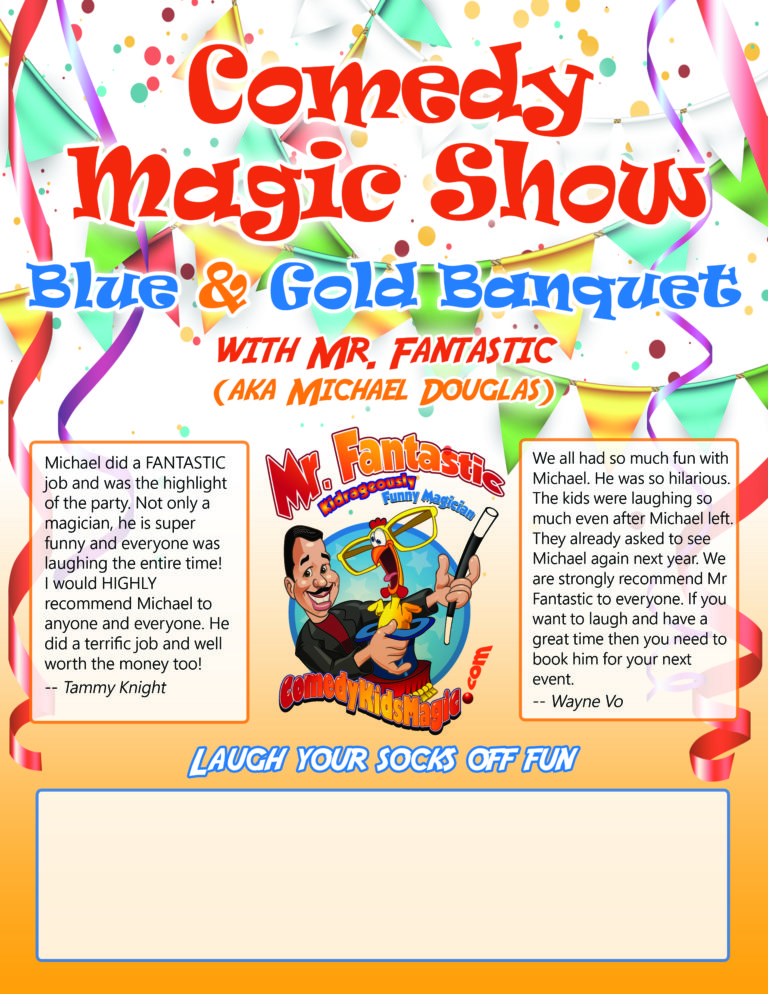 Reach out to Mr Fantastic today with this button or call him at 919-391-8113 to discuss a top quality magic show for your cub scout or older scouting event. The basic show is discounted for scouts to just $225.
Learn more about our party entertainment for kids on our home page by clicking here.